Concrete Lawn Ornaments | Rockledge
Concrete statues and water fountains make a wonderful focal point and conversation piece for any outdoor space!
Visit Brevard Ornamental Studio in Rockledge to upgrade your garden into an outdoor oasis.
Concrete Garden Ornaments
Close your eyes and recall the most beautiful garden you've ever seen. What do you see when you take away the plants? A classic tiered fountain? A sculpted table set? Or an angel statue that inspires serenity?
These are called landscape features or garden accents, and they provide a visual interest even when the garden is at rest. They can also frame a view or offer peaceful sounds. Located less than a mile south of Barnes Boulevard in Rockledge, Brevard Ornamental Studio is an innovative leader in the design of concrete statues, birdbaths, water features and planters for home and garden use. Visit us to explore our complete line of garden art.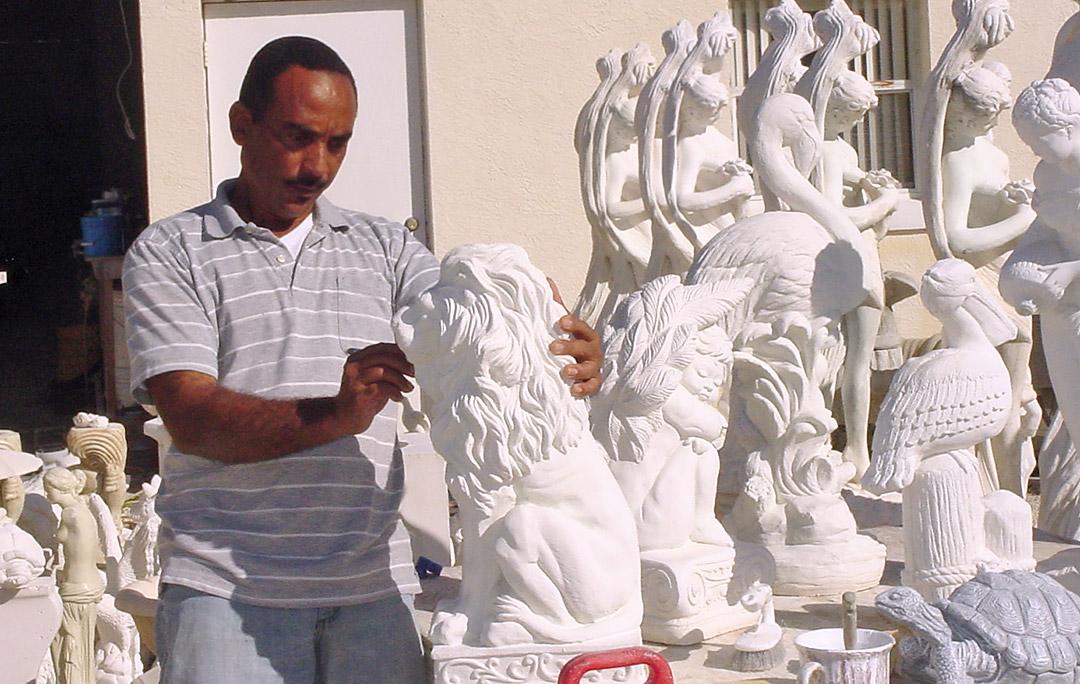 Transform your outdoor space into an al fresco expression of your personal style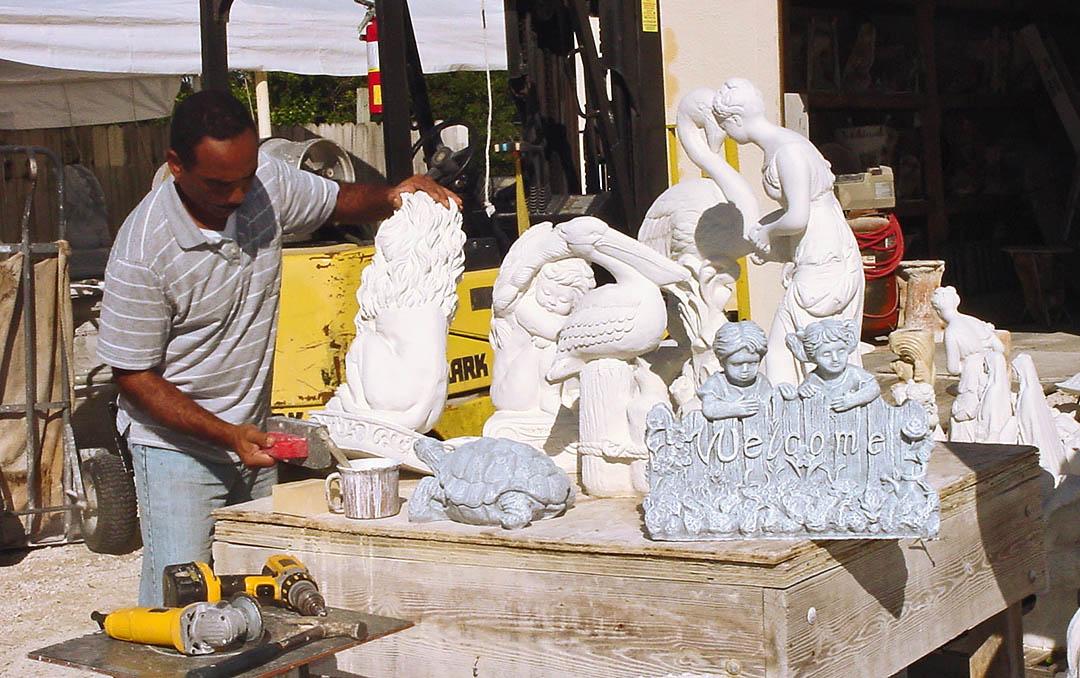 Our Pieces Are of Consistent Quality
At Brevard Ornamental Studio, our concrete ornaments are of consistent quality, but no two are alike! Each piece is hand-crafted to have individual character and to last a generation if cared for properly.
Established in 1984 by Roy Kirby, who has more than 30 years of experience in the statuary industry, we know concrete! In particular, many of our customers appreciate the natural weathering that our statues and fountains produce over time! Our stains wear naturally and fade gracefully.
Our quality-control process ensures the excellence of our products

 
Unique water fountains
Wide collection of statues
Innovative garden furniture
Consistent quality
Skilled craftsmen
30+ years of experience
All of our products are hand-crafted and can be finished with a natural or painted look.